[< Previous 277 278 279 280 281 282 283 Next >]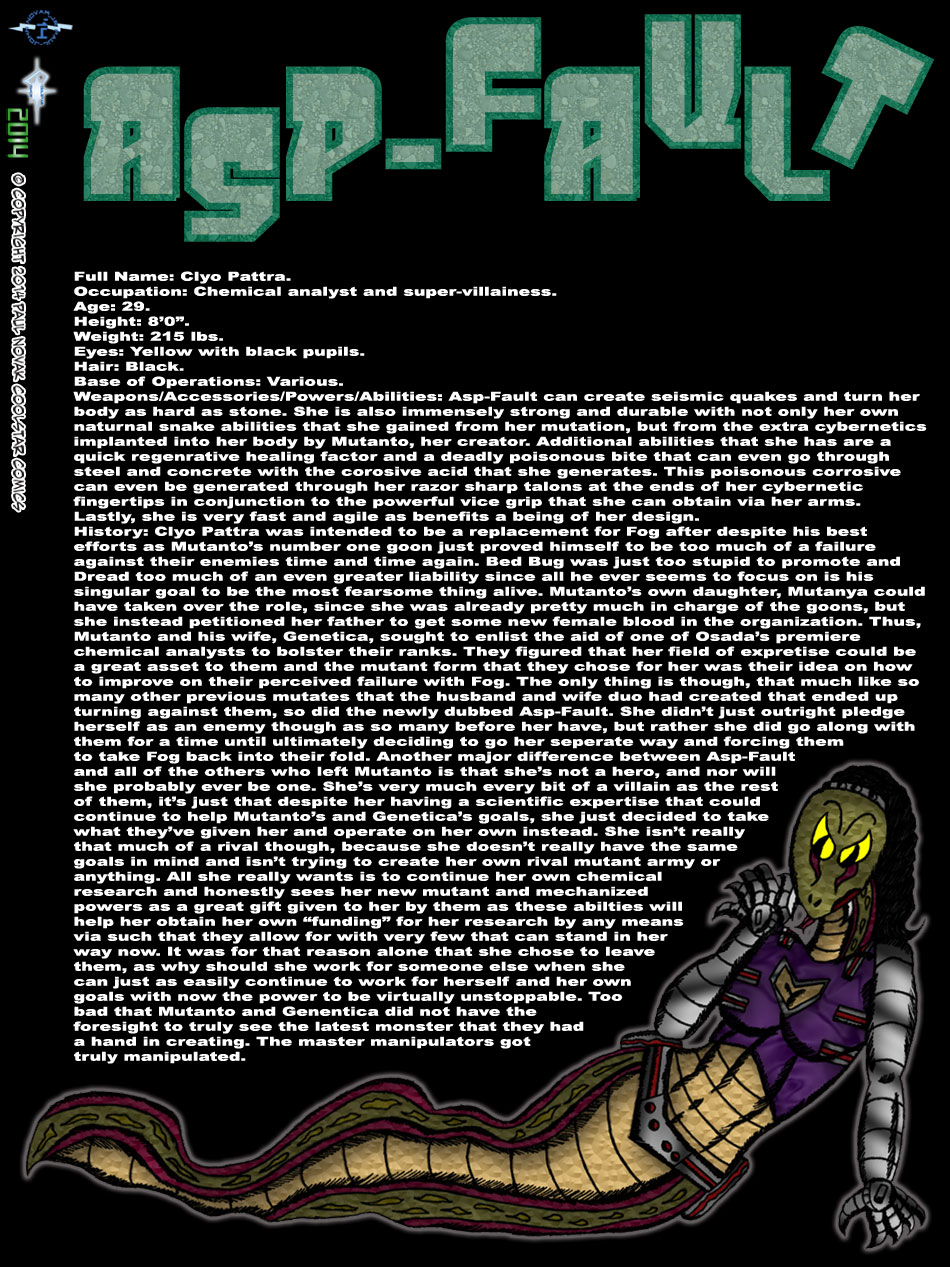 Asp-Fault


darth_paul


2014/11/20 6:54


653

2


This is Asp-Fault, real name Clyo Pattra, yes the name puns just keep coming folks!

Sorry if she seems a bit small or squished at the bottom there under the text in this bio, but I wanted to try a bit of a different pose without really thinking about the space that I had in my format here, or what might be a better presentation for a snake-woman. Live and learn.
[< Previous 277 278 279 280 281 282 283 Next >]
The comments are owned by the poster. We aren't responsible for their content.
Poster
Thread
darth_paul

Posted:

2014/11/22 6:28

Updated:

2014/11/22 6:28

Criminal Mastermind

Re: Asp-Fault

Thanks guy.

pijon

Posted:

2014/11/20 20:38

Updated:

2014/11/20 20:38

Moderator

Re: Asp-Fault