[< Previous 22 23 24 25 26 27 28 Next >]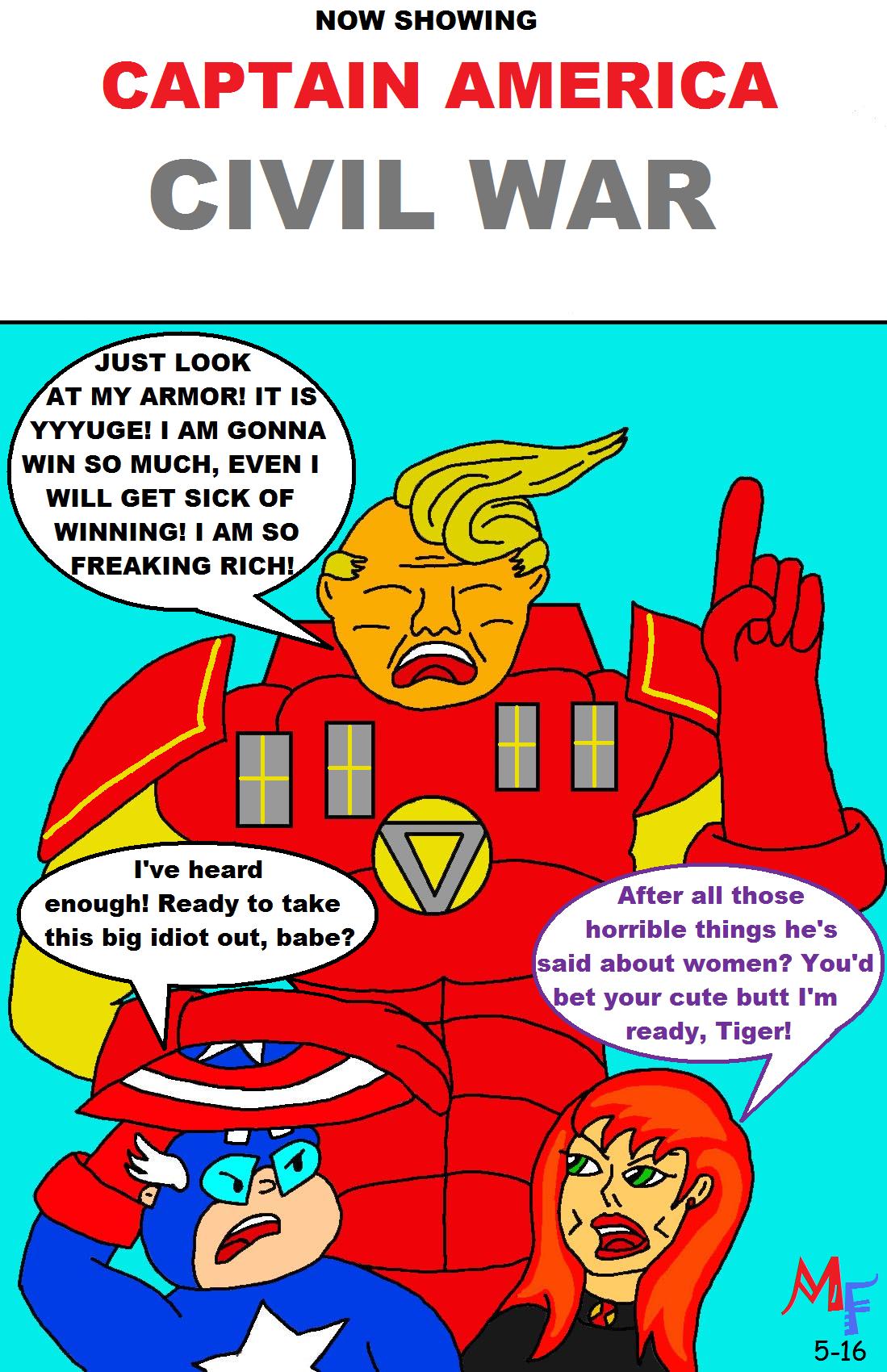 Fanboy and Mary Jane go see Captain America: Civil War


MF


2016/5/6 17:31


511

2


I normally don't do political commentary in my art but it's hard not to during an election year and with a movie based on such a politically charged storyline. Plus it's just so easy and fun to mock Donald Trump!
[< Previous 22 23 24 25 26 27 28 Next >]
The comments are owned by the poster. We aren't responsible for their content.
Poster
Thread
Lady Heromorph

Posted:

2016/5/12 22:25

Updated:

2016/5/16 18:30

Official Award

Re: Fanboy and Mary Jane go see Captain America: Civil War

Congratulations! You've made top images for the First Week of May, 2016

Dragondack

Posted:

2016/5/8 22:21

Updated:

2016/5/8 22:21

The Great Eternal Dragon

From:

Edmonton,Alberta,Canada

Re: Fanboy and Mary Jane go see Captain America: Civil War