[< Previous 14 15 16 17 18 19 20 Next >]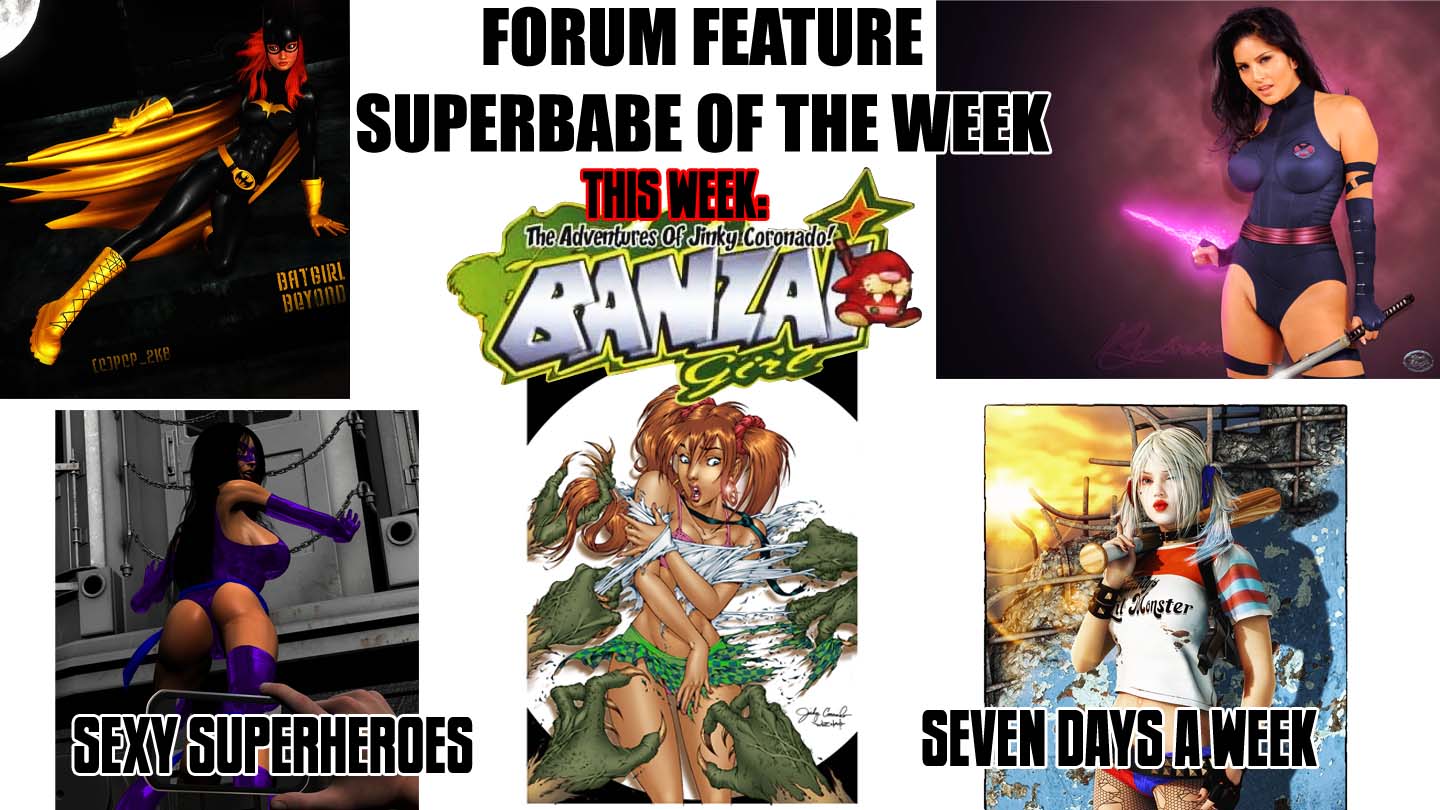 Superbabe of the Week: Banzai Girl


Lady Heromorph


2017/3/14 19:29


1070

1


Sexy Superheroes has always been our thing here at Heromorph so let's celebrate it! Each week, we'll be picking a new sexy superhero and posting an image a day from some of our gallery's best artists. Be sure to stop by the forum for a peek. If you're really brave, feel free to do a sexy new image of this week's hero in the gallery and we'll be sure to include yours as well. For this week, we'll be doing Banzai Girl. Enjoy.
Artists shown here are petercotton, Wolverine1607, Tiangtam, lordcoyote and Jinky Coronado.

[< Previous 14 15 16 17 18 19 20 Next >]
The comments are owned by the poster. We aren't responsible for their content.
Poster
Thread
Lady Heromorph

Posted:

2017/1/15 18:13

Updated:

2017/3/31 7:33

Official Award

Re: Superbabe of the Week: Banzai Girl