[< Previous 67 68 69 70 71 72 73 Next >]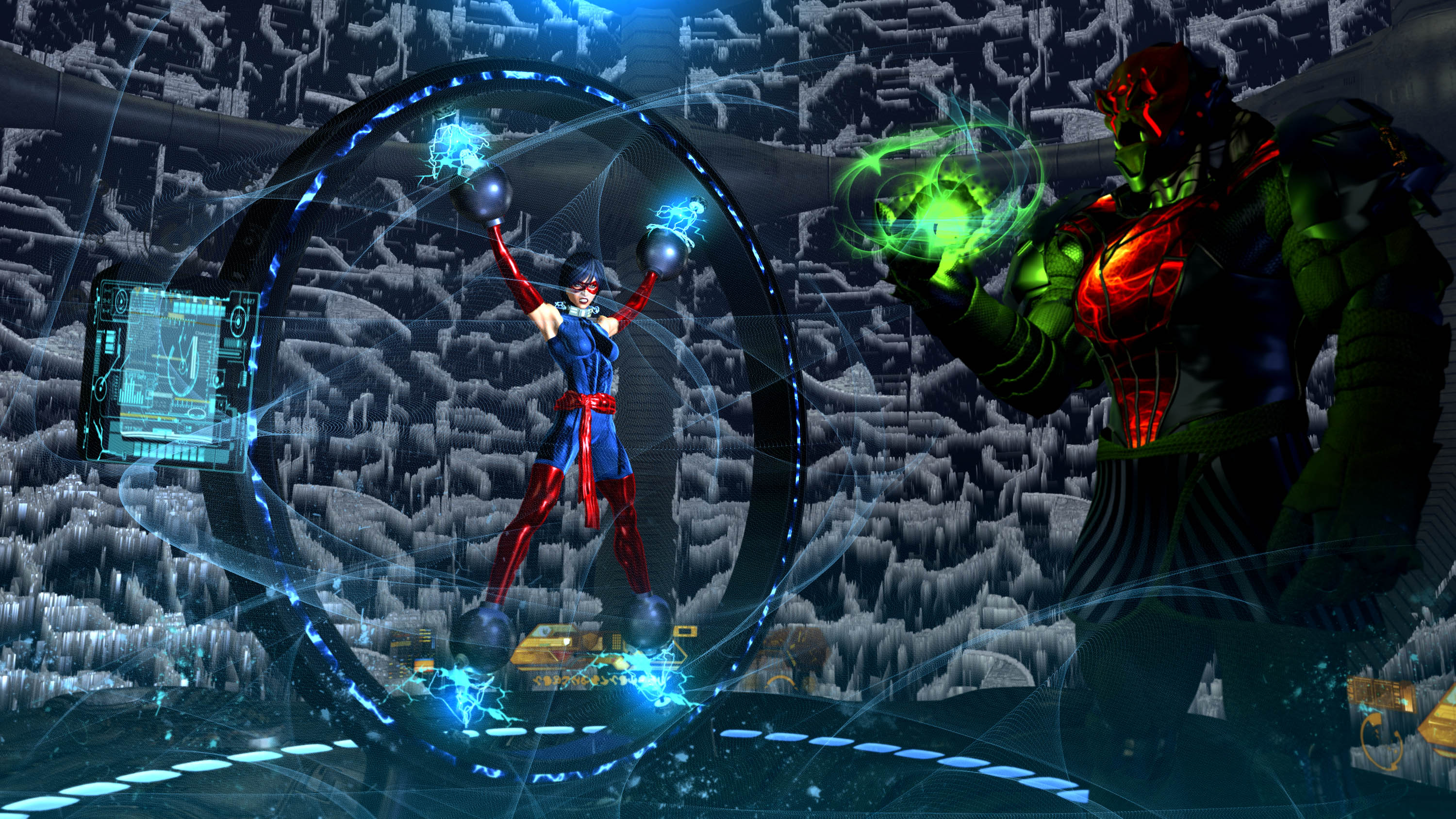 Phase 2.jpg


Obsidian


2017/3/14 19:53


330

2


Deep beneath Abominous's throne room lies a vast laboratory in one particular room he keeps live subjects for experimentation and on this particular day the subject being kept is here for more insidious purposes than mere experimentation...Abominous needs a weapon...one powerful enough to challenge the mighty hero Infinity-Man.

As abominous enters the room he is greeted with a glare of seething hatred from the shackled woman within. He simply smiles knowing there is nothing she can do to harm him. The collar around her neck has nullified her vast powers and the containment unit is powered by her own resistance. Abominous reaches for a glowing green crystal admiring it's facets and the swirling mists of energy that surround it.

"To think my minions had confused you with Superion. Hahaha, I'm sure you made them pay dearly for that mistake. They thought this pathetic rock would be enough to stop you. I guess they should've gotten better intel. But it didn't take much to put an end to your fighting, magic, plain and simple magic, a fairly common Achilles's heel among your kind yes?"

"Take off this collar and I'll be happy to demonstrate!"

"No dear woman I think not. After all you'd only seek to escape and you did just get here."

"I don't know what you want but I promise you the moment I'm free I'm going to wipe that smirk of your face permanently!"

"Such Bravado Guardian. How about I make you a promise? I promise that when you finally get loose from those shackles that you will do WHATEVER I command."

A medical droid hovers into the room it's multi-tooled arms whirring and clicking ominously. The guardian has not felt this helpless before in her life and she isn't certain she has what it takes to resist whatever Abominous has planned.

"What's your game Abominous? Why come for me?"

"My dear it is simple, there are roughly 4 people in the five galaxies who can go toe to toe with Infinity-Man and all but one of them are heroes. You are simply the first of many to come, who I will use to destroy that meddlesome powerhouse."

"I'd have to be out of mind to go after him. He's not called INFINITY-MAN for nothing, his powers are limitless."

"Child what makes you think I'm going to leave you in your right mind?"

The maniacal laughter that follows chills her to the bone but it quickly replaced by her own screams as the droid begins it's work. The God-King simply smiles, he will have his weapon, and the Scions of Justice will fall.


[< Previous 67 68 69 70 71 72 73 Next >]
The comments are owned by the poster. We aren't responsible for their content.
Poster
Thread
pijon

Posted:

2017/3/19 10:32

Updated:

2017/3/19 10:32

Moderator

Re: Phase 2.jpg

Bwah-ha-ha! Such evil villainy and master plans! Cool pic and story. Looking forward to seeing where it all leads!

Lady Heromorph

Posted:

2017/3/15 10:22

Updated:

2017/3/15 10:22

Official Award

Re: Phase 2.jpg

Congratulations! You've made top images for the Second Week of March, 2017