[< Previous 1 2 3 4 5 6 7 Next >]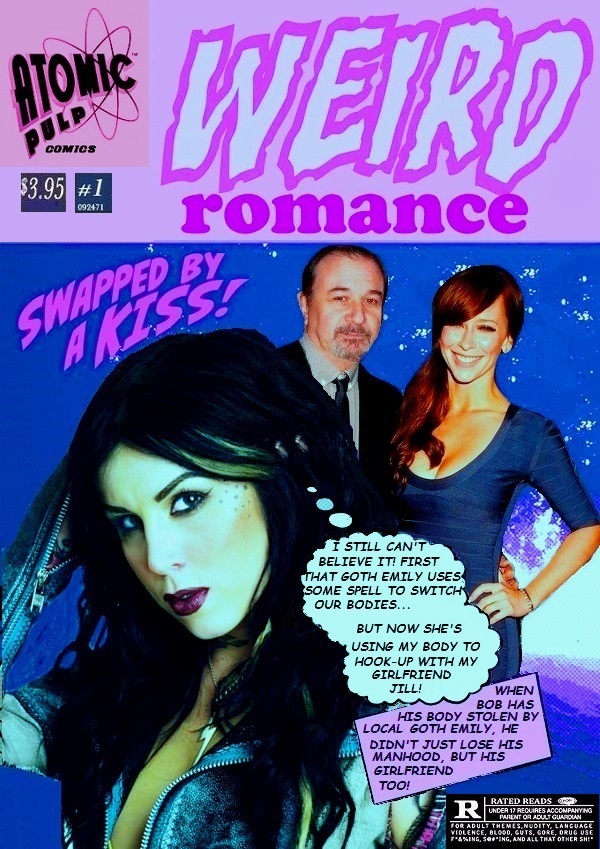 Weird Romance #1 Swapped by a Kiss


Dragondack


2017/7/9 22:23


115

1


Bob makes the mistake of giving a friendly kiss good-bye
one night to the local Friendly Goth girl,as she hung with
him and Jill after making friends with them both.
The next morning Bob wakes up as Emily herself?
Now Bob must just watch as Emily in his body now
hooks up with Jill and Pleases her.
Knowing he can do nothing about it?

[< Previous 1 2 3 4 5 6 7 Next >]
The comments are owned by the poster. We aren't responsible for their content.
Poster
Thread
Lady Heromorph

Posted:

2017/7/15 8:01

Updated:

2017/7/15 8:01

Official Award

Re: Weird Romance #1 Swapped by a Kiss

Congratulations! You've made top images for the Second Week of July, 2017