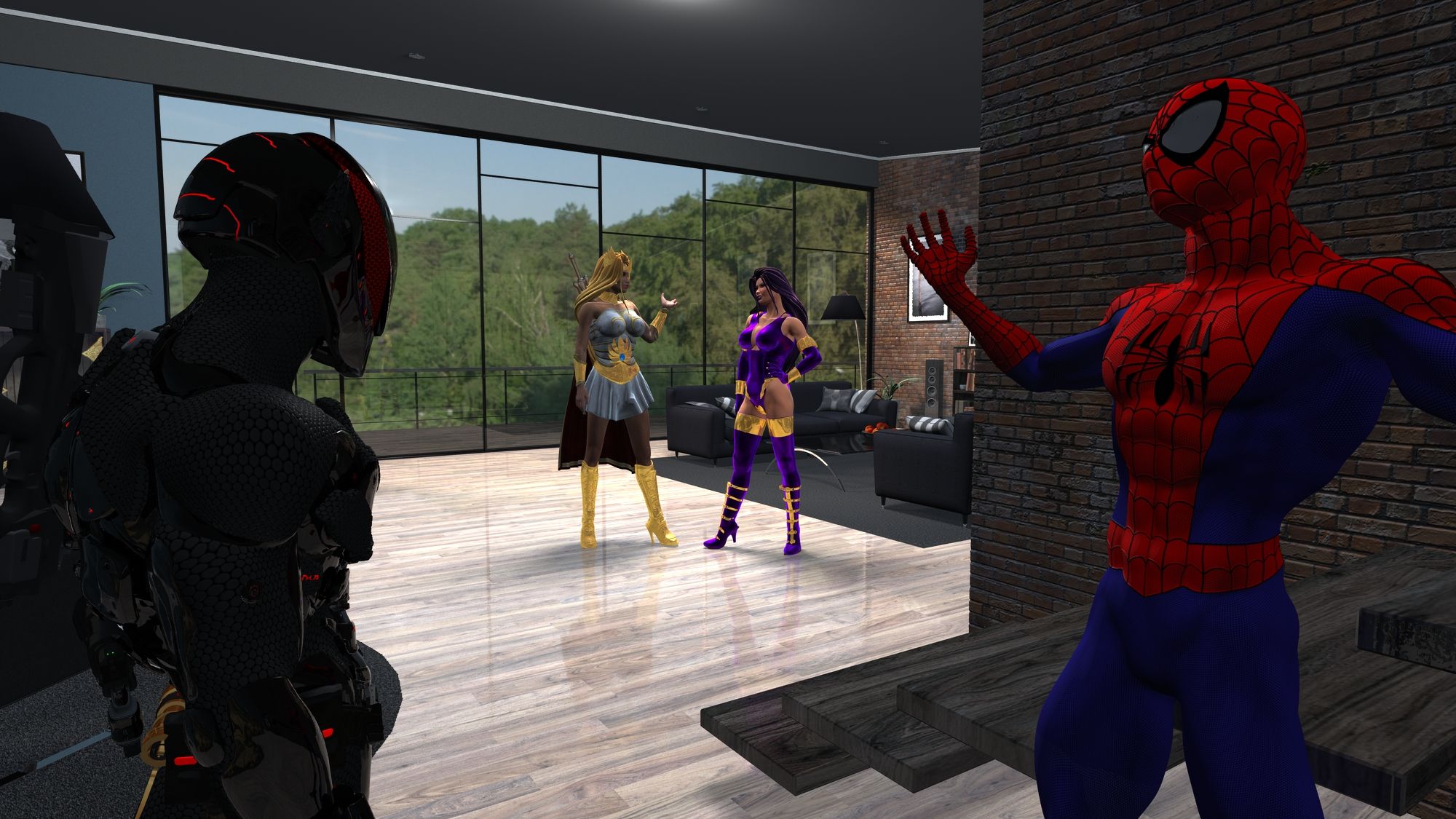 Two for two


Obsidian


2017/7/15 15:11


39

1


Well Spider-Man wasn't in danger in the slightest...I however was nearly eaten by cybernetic sharks...who does that to a shark anyway? Seriously. It isn't long before we're inside and I get to meat the rest of our "Gold" team. Let me tell you something...WOW...I recognize He-Man's sister immediately...and damn is she gorgeous. All the right curves...and that loooong blond hair..I have a weakness for blonds...and Japanese chicks too. The other hottie i don't recognize, and that's a rarity. I make a few inquiries about her but come up with zilch lots of pictures but no real background data. Since my scanners are on the fritz I can't tell what her powers or abilities are. Whatever. I take one look at Spidey and it's like he's a different guy, and I don't need scanners to know he's eyeballing those girls like a starving man does a steak.

"Okay Sid, here's the deal..."

"Don't call me Sid."

"There's two of them and two of us so I was thinking..."

"...like a fifteen year old?"

"Exactly! So which one do you want?"

"Actually, and I know this sounds bad but...I'm kinda into powerful women...If we're gonna do this ...and by the way I married twice over...I'll go with the blond."

"See I knew you were cool, Iron-Man said you weren't but I knew better."

With that we go an introduce ourselves...Like Spider-Man needs an introduction.
The comments are owned by the poster. We aren't responsible for their content.
Poster
Thread
Dragondack

Posted:

2017/7/16 19:16

Updated:

2017/7/16 19:16

The Great Eternal Dragon

From:

Edmonton,Alberta,Canada

Re: Two for two