[< Previous 1 2 3 4 5 6 7 Next >]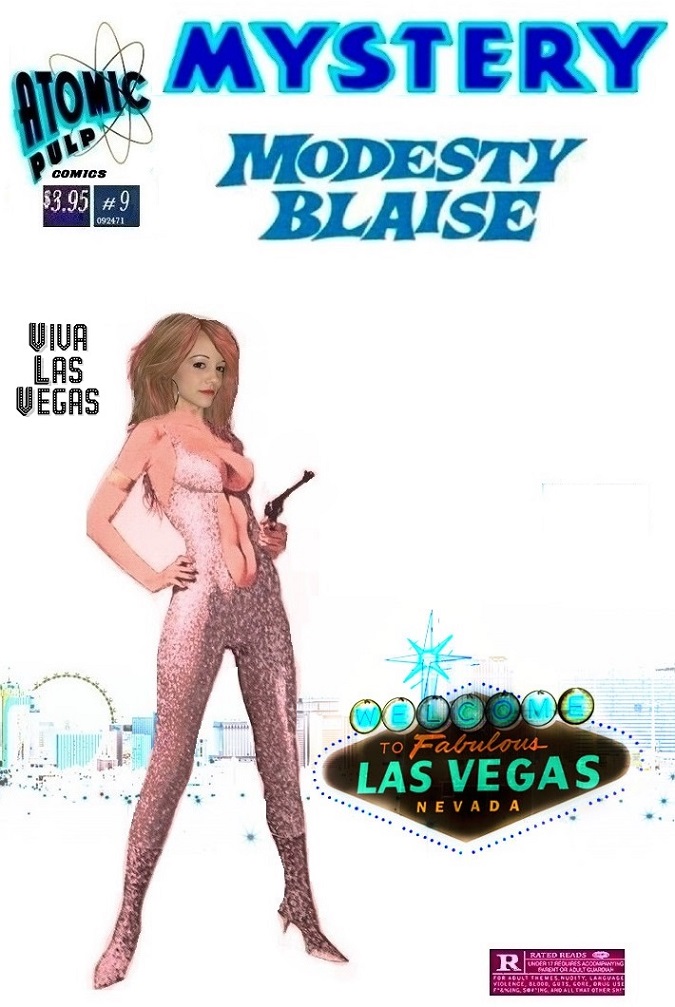 Mystery Modesty Blaise Viva Las Vegas #9 (Day Version Cover)


Dragondack


2018/1/1 16:20


169

2


"Viva Las Vegas"

Modesty's out to test that old saying.
What happens in Vegas stays in Vegas.
A Call for help came out from a old Frienemy.
Now in the City of Lites ,Crooks & Casinos .
She is not about to help someone that in the
normal world she'd just as soon shut down.
If all goes well with their operation they will
go on as if nothing had ever happened with them .
[< Previous 1 2 3 4 5 6 7 Next >]
The comments are owned by the poster. We aren't responsible for their content.
Poster
Thread
Dragondack

Posted:

2018/1/8 16:25

Updated:

2018/1/8 16:25

The Great Eternal Dragon

From:

Edmonton,Alberta,Canada

Re: Mystery Modesty Blaise Viva Las Vegas #9 (Day Version...

Was really hoping the Nite version would get this when I posted it but I'm glad I got it on the Day version that I was originally not going to post.

Lady Heromorph

Posted:

2018/1/8 5:03

Updated:

2018/1/8 5:03

Official Award

Re: Mystery Modesty Blaise Viva Las Vegas #9 (Day Version...

Congratulations! You've made top images for the First Week of January, 2018