[< Previous 1 2 3 4 5 6 7 Next >]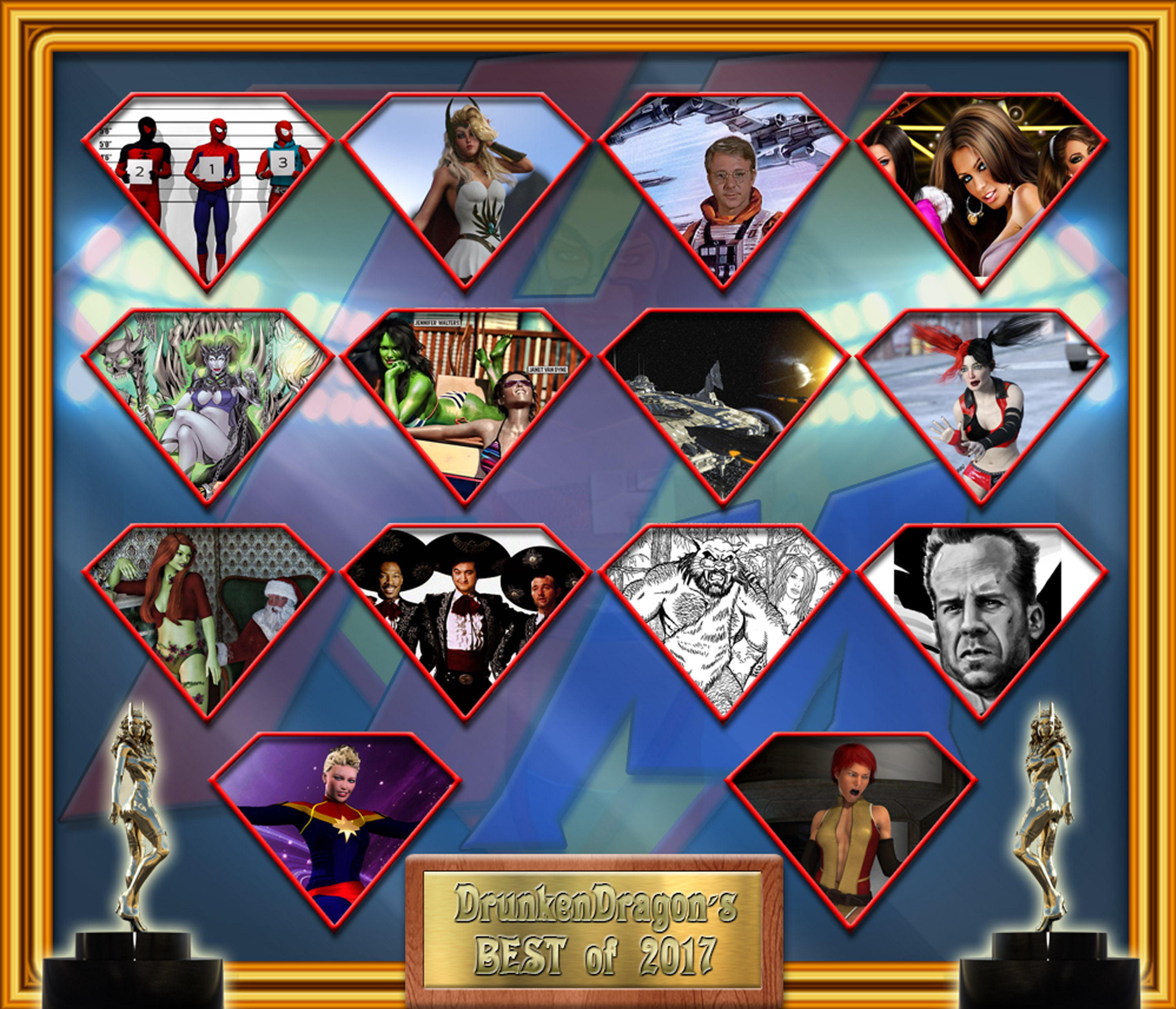 DrunkenDragon's Best of 2017

drunkendragon


2018/1/8 14:35


82

2


Taking a page out of OzZy's Book, I included smaller parts of the main images, and the links herein will lead you to the full images...which I thought was brilliant.. (Thanks for the great idea, OzZy!)
These are't all of the greatness from 2017, just some of the best I remembered...

Left to right, top to bottom:
brianp21361
Dark Wanderer
Dragondack
Halcon89
Jinky Coronado
Magnusch
Obsidian
Dark Wanderer again
Magnusch again
OzZy
Pijon
WLine
Starchild
Skurge

These are in no specific order, and each jumped off the pages at me for one reason or another...composition, creativity, humor, detail, FX, lighting, or just plain fun...

Thanks to all these folks for some great works!
[< Previous 1 2 3 4 5 6 7 Next >]
The comments are owned by the poster. We aren't responsible for their content.
Poster
Thread
pijon

Posted:

2018/1/10 15:43

Updated:

2018/1/10 15:43

Moderator

Re: DrunkenDragon's Best of 2017

Lots of great choices in images and artists here and thank you for my inclusion! Good job, DD!

Dragondack

Posted:

2018/1/8 19:02

Updated:

2018/1/8 19:02

The Great Eternal Dragon

From:

Edmonton,Alberta,Canada

Re: DrunkenDragon's Best of 2017