Re: Girl of the Week Request Line
Posted by JrMcDeath on 2009/12/9 8:45:58
Quote:

Kratos187 wrote:
Quote:


movmad wrote:
Seriously, give us a pic. Who is Copperhead? In Marvel and DC, they are both males. Otherwise, the only Copperhead I can find is one of the women from Kill Bill, who has no distinguishing look to her other than she's black. Is there somebody beyond the knowledge of Wiki that I'm not finding?



I just checked Comicvine.com and they have a male Copperhead for DC and a male Cottonmouth for Marvel. So I wonder who this female Copperhead is and where she is from. :ninjabattle:
Female Copperhead defeats Ratboy!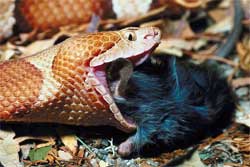 This Post was from: http://heromorph.com/heromorph2/newbb/viewtopic.php?forum=16&topic_id=1544&post_id=31556