Best of 2016 Challenge
Posted by Lady Heromorph on 2016/12/30 12:17:47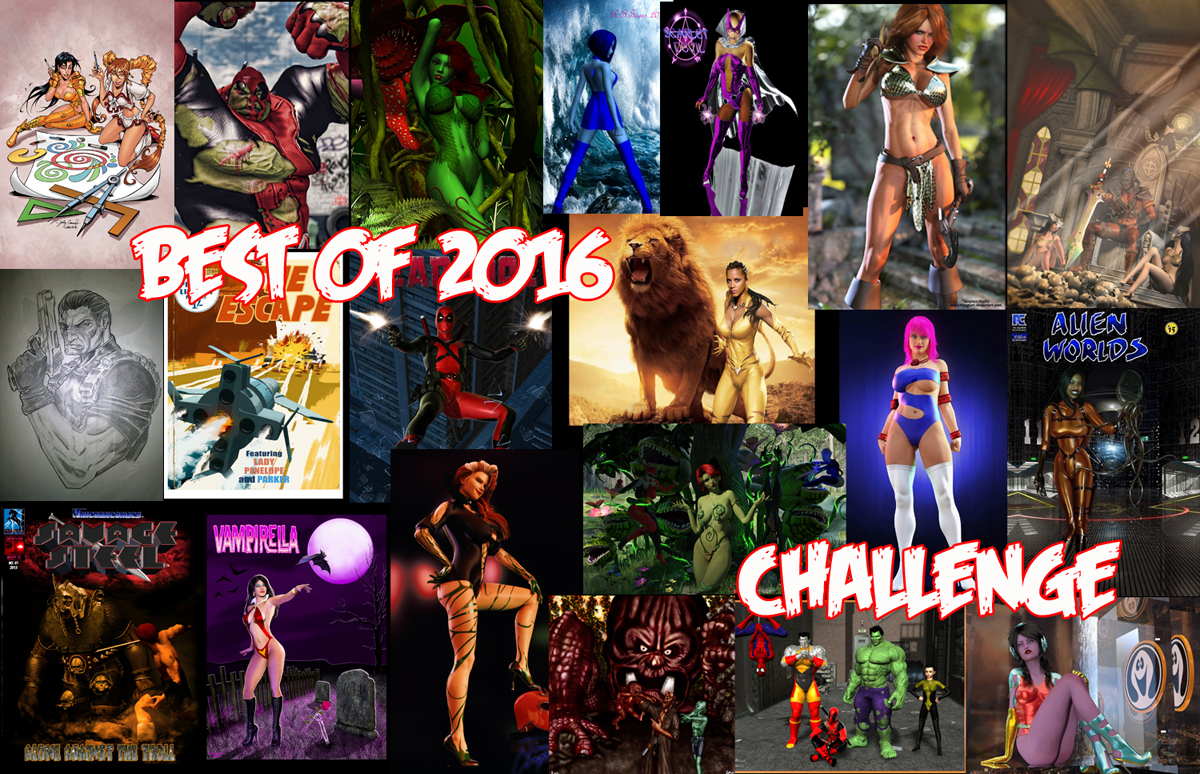 We have reached the end of another year filled with awesome gallery submissions and so it's time once again, to hand out awards for the best work. Who gets to decide what's best? You do! You pick the category, artist and image! You make the award!
The rules are simple: Use existing HM gallery images in a new image to pays tribute to gallery art or artists and be sure to include the artists name in the message section of your submission because, after all, you're making an award! Choose the challenge category and include "best of 2016" in the title when submitting.
Challenge starts January 1st, 2017 and runs through the end of the month. Please join in the fun and help us celebrate another year of great art and artists at Heromorph!
This Post was from: http://heromorph.com/heromorph2/newbb/viewtopic.php?forum=16&topic_id=3633&post_id=41277