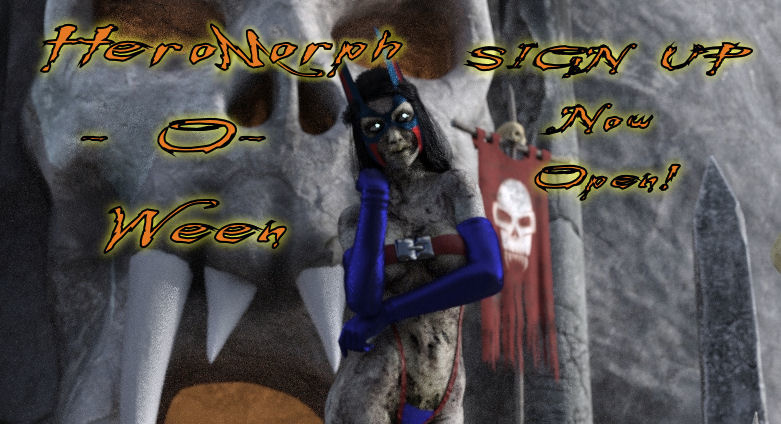 It is that time of year once again guys and ghouls!
The 2017 Heromorph-O-Ween Team Up!
Sign up below. You can include your medium of choice if you want, You will be randomly pair with a fellow Heromorpher to see what Hell you can unleash.
SIGNUPS WILL END ON THE 26TH.
On the 27th I will assign teams and reveal the theme!
Happy Haunting to you All!