[< Previous 27 28 29 30 31 32 33 Next >]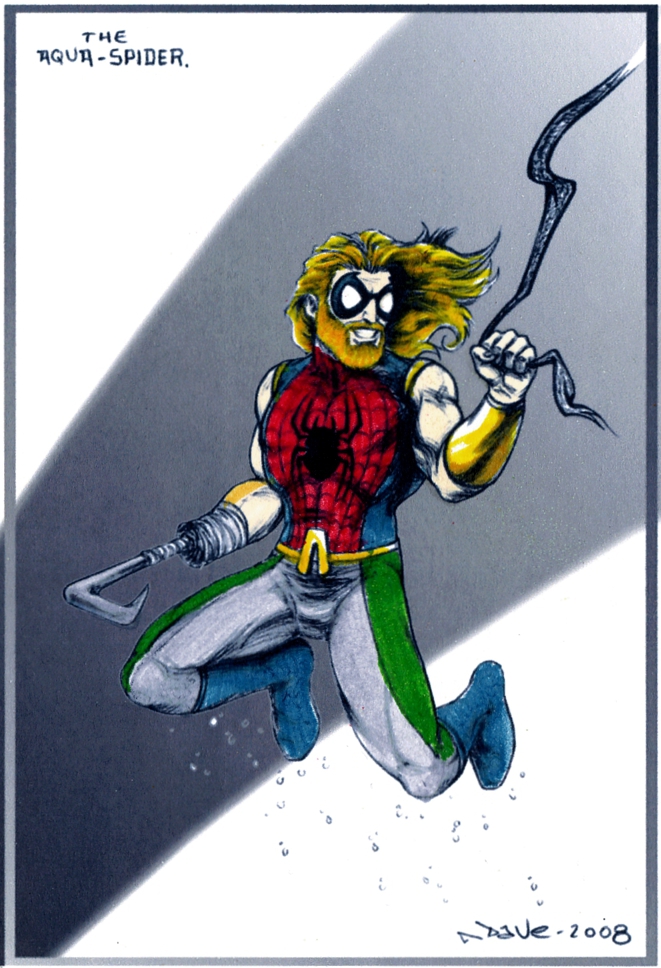 2008 - GM Amalgam Draw-Off: AquaSpider


TemporalDave


2016/3/24 2:18


478

2


Here's more flashb'action for y'all...
Graphic Mouse Amalgam D/O circa 2008! I was prescient enough to save my brief outlines at the time, so here's the setup for...

AQUASPIDER
The baffling merging of Aquaman and Spiderman - The arachnid-man-King of the oceans, and the happiest amputee in the universe. He can telepathicly link with not only sea-creatures, but also spiders as he swings with web and with hook from water to building and back again with ease... and joy.
Also, he beats up bad guys.

[< Previous 27 28 29 30 31 32 33 Next >]
The comments are owned by the poster. We aren't responsible for their content.
Poster
Thread
Dragondack

Posted:

2016/3/29 2:04

Updated:

2016/3/29 2:04

The Great Eternal Dragon

From:

Edmonton,Alberta,Canada

Re: 2008 - GM Amalgam Draw-Off: AquaSpider

pijon

Posted:

2016/3/28 22:03

Updated:

2016/3/28 22:03

Moderator

Re: 2008 - GM Amalgam Draw-Off: AquaSpider