[< Previous 70 71 72 73 74 75 76 Next >]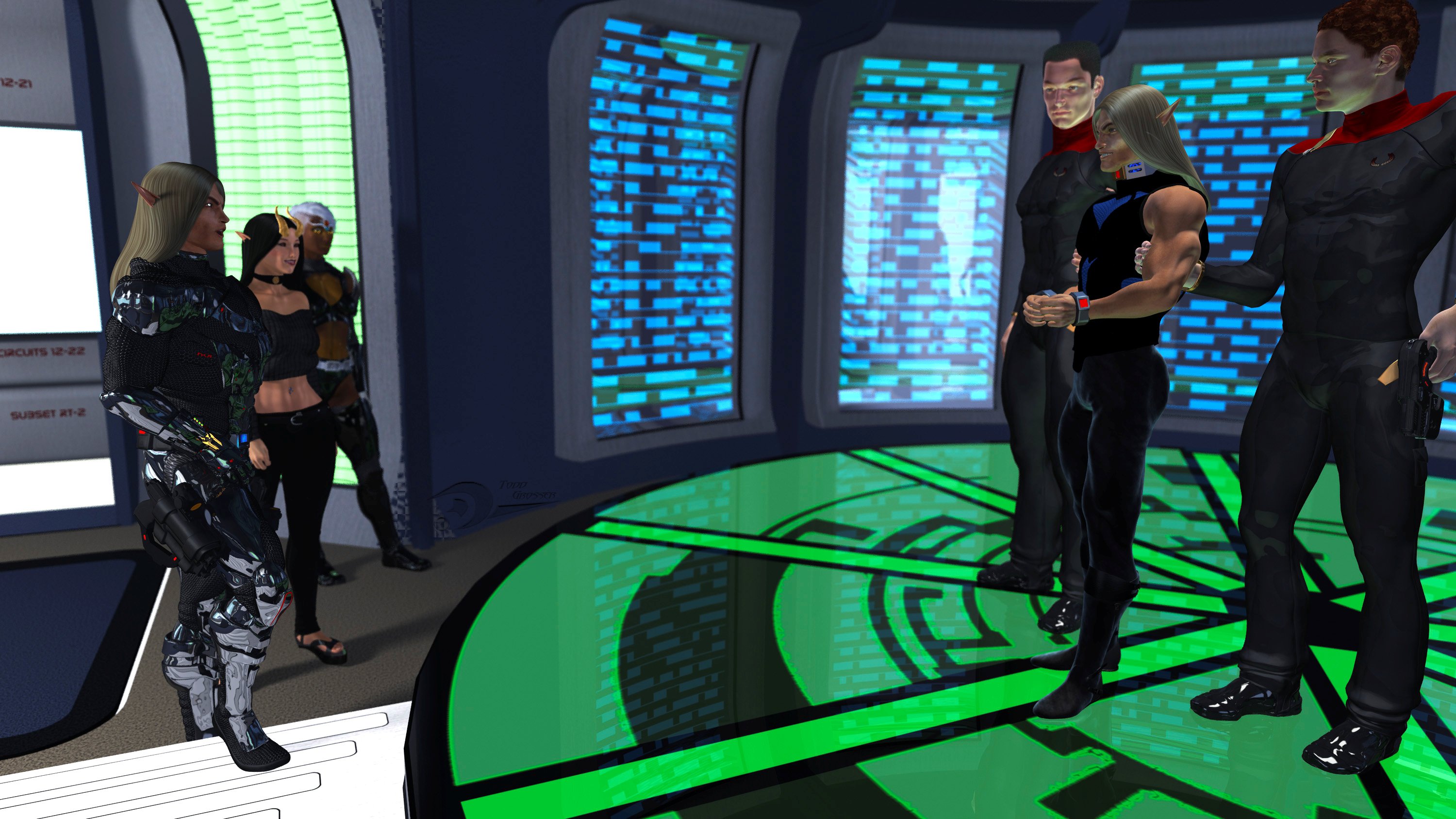 Conclusion


Obsidian


2017/4/19 18:29


266

2


Back aboard my ship, We've contacted the Scions and the I.G.F.W. To turn over our prisoner and clear my name of all charges. According to the Scions they Vizier I killed created the clone which would mean it no longer has a master to obey. Long story short, he's now recognized as a sentient being, but under the clone act of 3767 there are limitations to his rights. The Federation has a ship waiting and two officers on our transporter pad waiting to take him away. Due to the extenuating circumstances they'll keep the death penalty off the table and I have thrown in a good word to adjust his sentence so that he's doing a form of community service... I have a history with them and since he shares my skills the I.G.F.W. would be fools to not utilize his skills. I find out that Aini is pregnant which was bound to happen sooner or later and despite being knocked around by Abominous the the still tiny fetus is none the worse for wear. Ai isn't exactly happy being first wife and all and I've set up a memorial for Nairi, and Shavi, though to be honest there are now words to describe the loss we're all feeling right now. As I escort my clone to the teleport pad, I can't help but ask.

"So, Have you decided what you want to do about your identity?"

"Not really. Obviously I need a new name but I haven't decided on anything."

"I'm sure you'll pick something great. Any word on how long the federation brass think you need to serve?"

"They're talking about a life sentence for each person I killed."

"That's a shit load of time."

"Yeah."

"Just remember, I'll keep trying to get your time reduced as often as I can."

"Don't worry about it. Take care of the girls...and the ship...and the crew. It's your family."

"Yours too...if you want it."

"Seriously?"

"Seriously. The girls told me how you fought for them...you care at least as much as I do."

"yeah but...that's when I thought I was you."

"You still kind ado though."

"I have all these memories...but I know they're not mine."

"So take this opportunity to make new ones...just don't let this experience make you bitter."

"I don't think I have that in me."

My clone steps up on the teleport pad and the two federation officers shackle him. I can't help but think that if my clone wanted to, those restraints wouldn't stop him from escaping. I will not soon forget his last words to me Ai, and Aini.

"The family is getting bigger...it's nice to have a...brother. Take care."

He never chose to do any of the things he is responsible for doing and he'll be serving a very long sentence for it. With any luck it won't change who he is, and the next time we cross paths it'll be a happy occasion. Now I have to get back to the day to day grind of living. We never did figure out what the goal of cloning me was. I still don't know what to make of seeing Danielle...maybe it was delirium...but then again maybe not. I'm calling this one a day and going to take a nice long break from work. I set course straight for Ferusian space. The ship needs maintenance and the crew needs some well deserved shore leave.
The darndest thing is...I still don't know how Abominous captured me in the first place...too many loose ends on this one. I hate loose ends.



[< Previous 70 71 72 73 74 75 76 Next >]
The comments are owned by the poster. We aren't responsible for their content.
Poster
Thread
pijon

Posted:

2017/4/28 15:31

Updated:

2017/4/28 15:31

Moderator

Re: Conclusion

Lady Heromorph

Posted:

2017/4/22 15:53

Updated:

2017/4/22 15:53

Official Award

Re: Conclusion

Congratulations! You've made top images for the Third Week of April, 2017