[< Previous 32 33 34 35 36 37 38 Next >]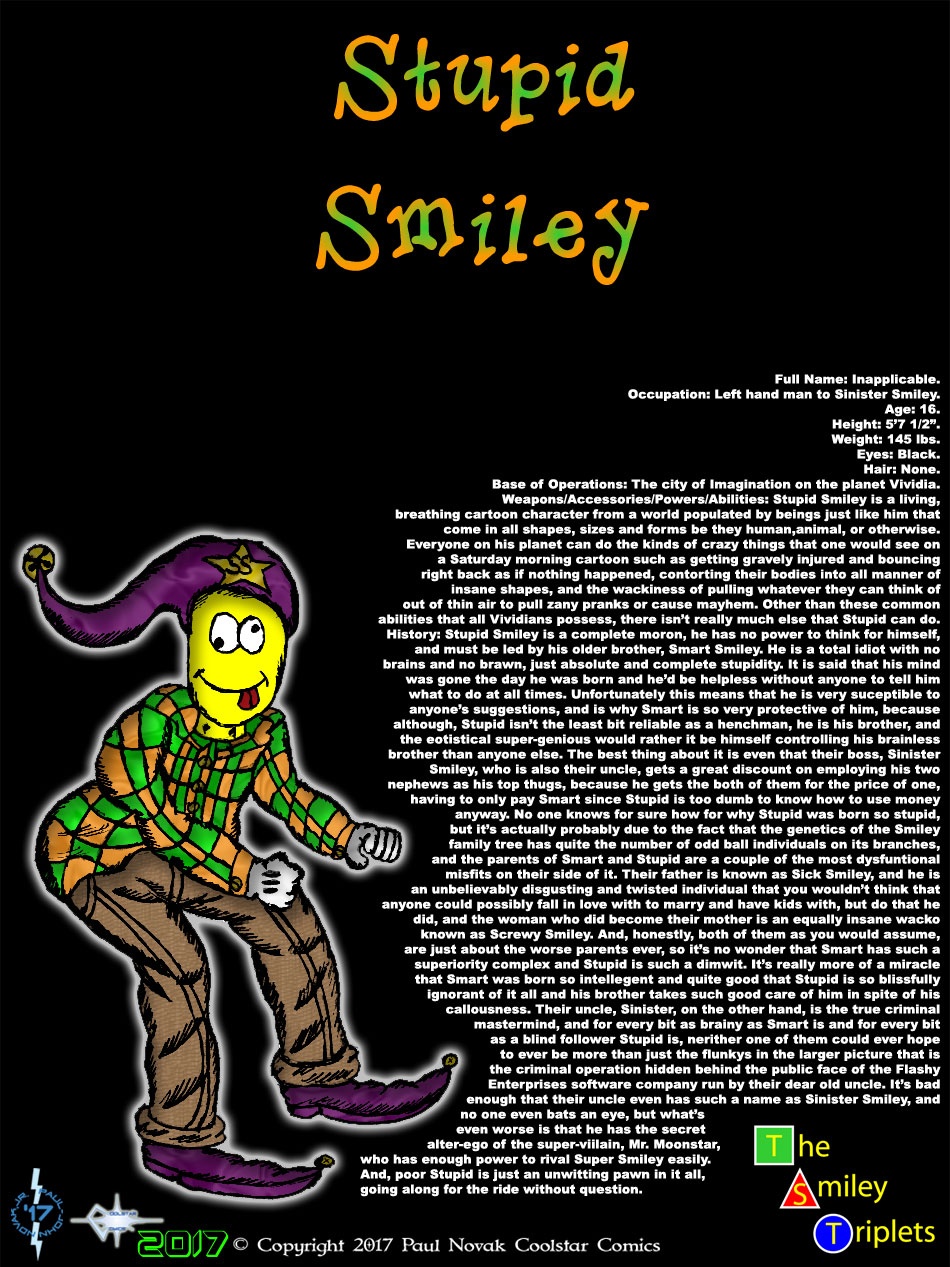 Stupid Smiley

darth_paul


2017/10/10 15:03


85

3


Stupid Smiley is the other half of the evil cousins of the Smiley Triplets. He is the perfect foil to his brother's schemes balancing out Smart's brains with his brainless antics. Hilarity ensues.
[< Previous 32 33 34 35 36 37 38 Next >]
The comments are owned by the poster. We aren't responsible for their content.
Poster
Thread
darth_paul

Posted:

2017/10/17 13:37

Updated:

2017/10/17 13:37

Criminal Mastermind

Re: Stupid Smiley

Thanks

pijon

Posted:

2017/10/12 8:38

Updated:

2017/10/12 8:38

Moderator

Re: Stupid Smiley

Dragondack

Posted:

2017/10/11 19:39

Updated:

2017/10/11 19:39

The Great Eternal Dragon

From:

Edmonton,Alberta,Canada

Re: Stupid Smiley